This one is an NFL Football cabinet by Bally. It had been converted to a Golden Tee, but the golden tee board has been removed. NFL Football was a video disc game that uses RCA VideoDisc technology. I have most of the parts for NFL Football (boards, wiring, manuals, controls, RCA video disc player, NFL football video disc) for a project to convert this back.

The cabinet is in solid shape. The does have some scratches and scrapes as you can see in the pictures. It has been painted black on the sides and red in front. It was a working game when i pulled the monitor and PCB. Has a JAMMA harness for Golden Tee.

I have a high resolution version of each picture below, email me if you want the high resolution versions to see more detail.

Go back to my main page by clicking here.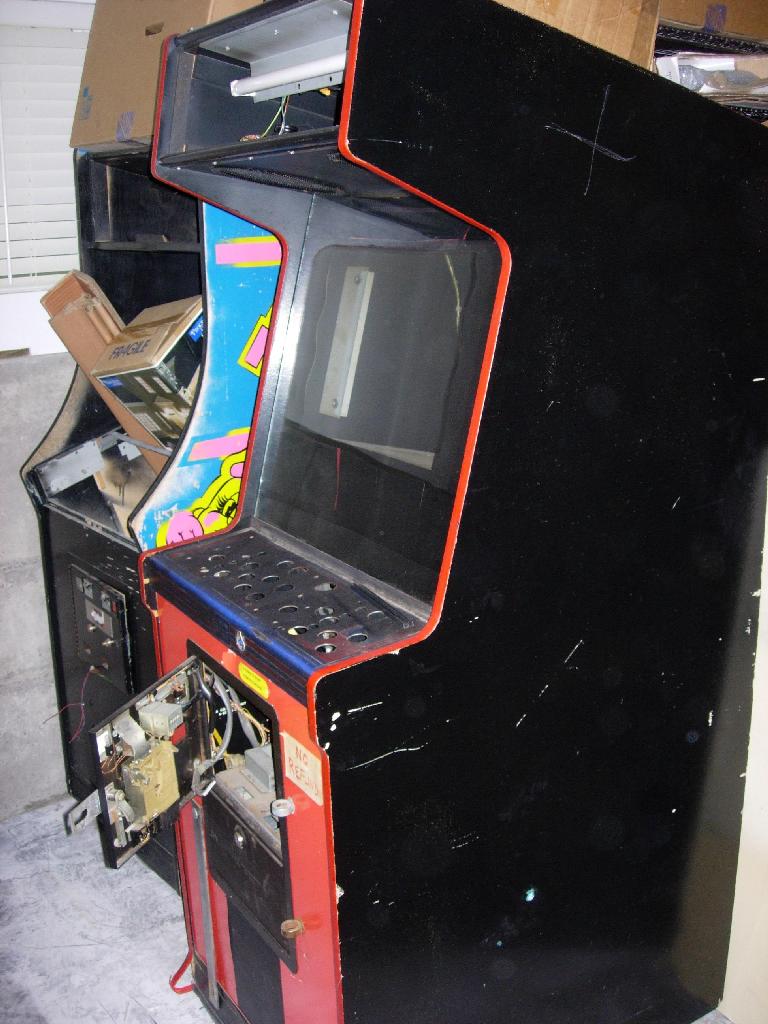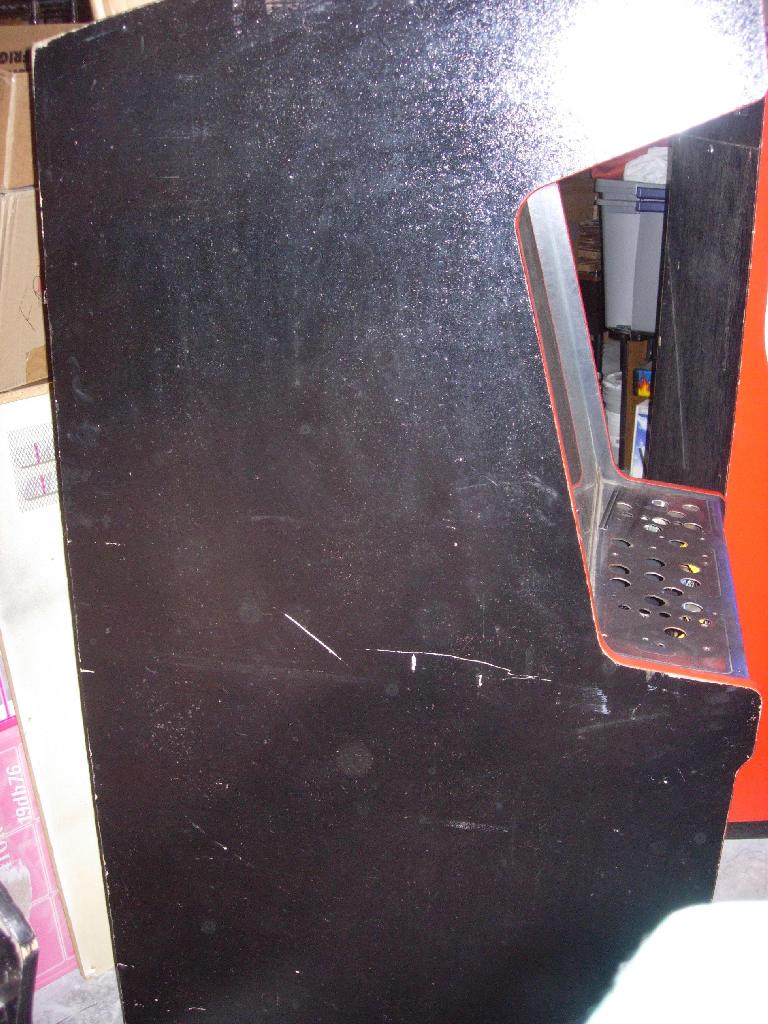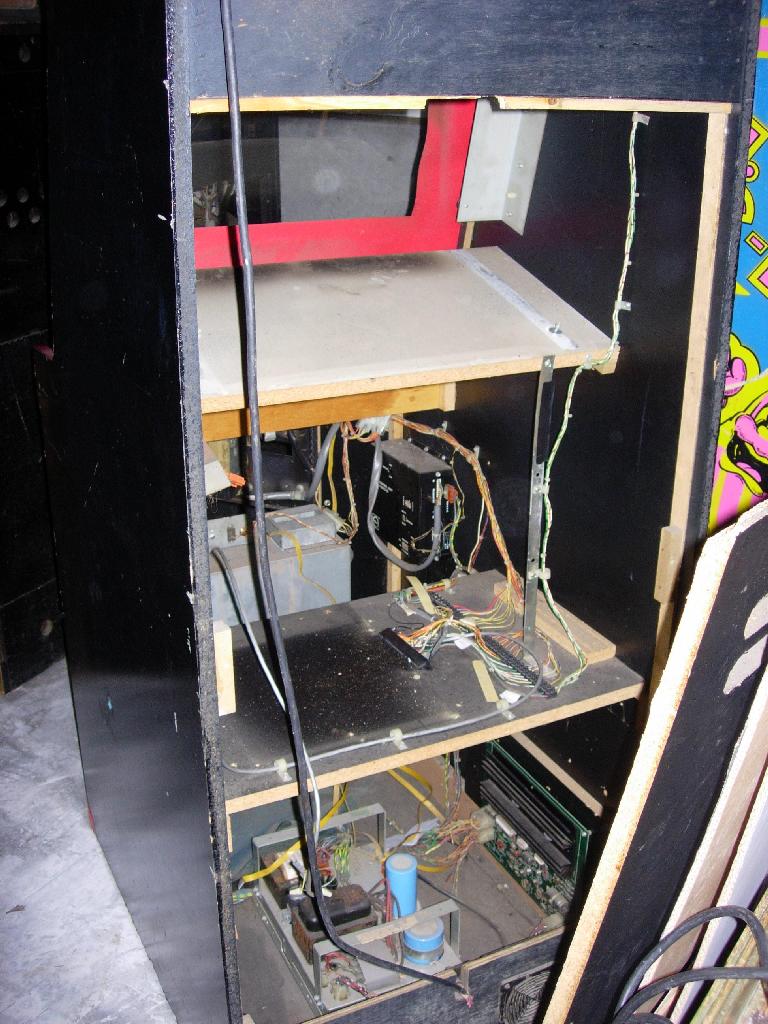 Coming soon - pics of the NFL Football parts (wiring, PCBs, discs, disc players, etc)